Project Description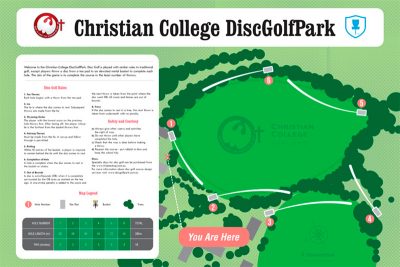 This 6 hole Disc Golf Park course on the Waurn Ponds campus in Geelong is one of the first school courses in the country.
This short but technical course weaves around the tree line of two ovals and all will find it fun and challenging. It is a private course that is enjoyed by the students but accessible to others with prior permission, be sure to contact the school ahead of time if you'd like to play.
PH: (03) 5241 1577
Baskets/Tees: 16 / 12
Price: Free to Play
Access: Private
Targets: DiscGolfPark Target
Location
---
135 Pigdons Road Waurn Ponds Victoria 3216
MEET THE DESIGNER
---
ANDREW FERGUSON
Andrew has over a decade experience playing and promoting disc golf throughout Australia and the world. From initial consultation to completion, Andrew has designed and delivered disc golf course projects for various local governments, schools and private businesses. As Tournament Director, Andrew has designed multiple disc golf courses for the Australian National Tour and was the Event Co-Organiser for the 2017 Aussie Open PDGA Major. Andrew has served as a board member of Australian Disc Golf (ADG) and is the co-founding member of Geelong Disc Golf. " I just love to give back to this sport and the community".